The Parametric Maps panel shows the results from the voxel-wise fits as parametric images, with the selection between the different model parameters in the upper right.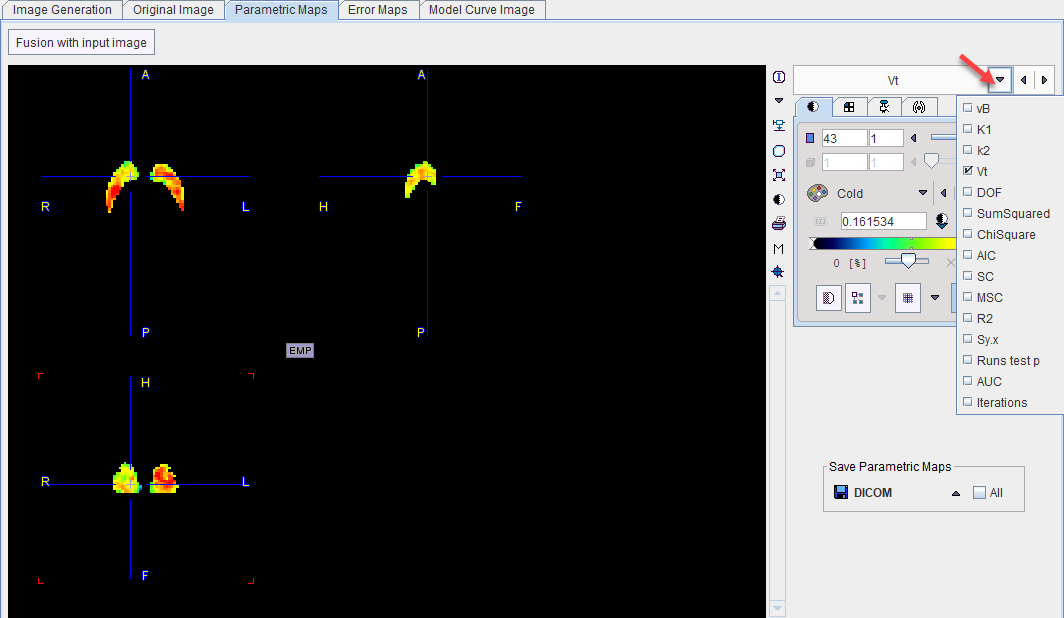 Save Parametric Maps allows saving the currently selected map, or All at once. Show fusion of selected parameter opens a dialog window showing the parametric map on top of the dynamic images.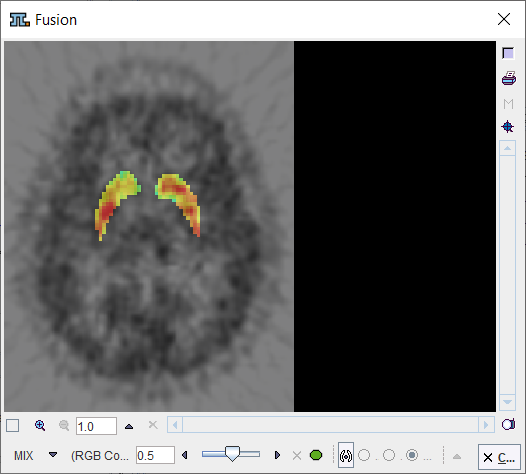 Fitting Inspection
If the parametric map has been produced from curves in the PKIN interface, the fit in the individual voxels can be inspected in detail. When clicking at voxels in a parametric map the Region in the main PKIN interface is switched to the corresponding entry, and the curve panel shows the TAC of the voxel with the model curve.